November 10, 2017
Students Ask Colleges to Stand Up to Fossil Fuels and Secure a Just #ClimateLegacy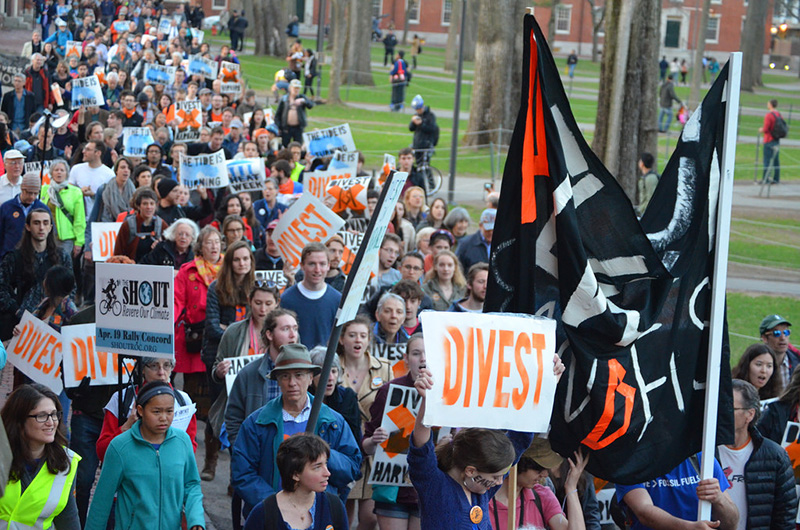 The world's leaders are currently meeting in Bonn, Germany to negotiate how to move forward with the Paris Climate Agreement. Meanwhile, Donald Trump has initiated a process to remove the United States from this list of countries ratifying the agreement, and his administration is actively pushing fossil fuel interests over our health and livelihoods. For multiple years now, students have refused to let their schools profit from fossil fuels while they continue to pay thousands of dollars a year for an education.
That's why on November 15th, students across the country will take action to demand that their campus leaders stand up against fossil fuels. If our schools are serious about acting to fight climate change and uphold the Paris Climate Agreement, the next step is for them is to end their support of fossil fuel companies. That means divesting from fossil fuels and committing to 100% renewable energy.
As we take action on November 15th, we pave a path for communities who will be bringing this same fight to state capitols across the country on November 18th. From campuses to capitols, young people are leading the way. We are declaring this resistance our #ClimateLegacy. We will be remembered as people who fought for a livable, safe, and just future; and if our elected leaders will not join us, we will be remembered as the generation that uncovered their shameful #ClimateLegacy and stripped them of undeserved leadership!
On November 15th, students at twelve campuses across the U.S., including Yale University, Boston University, UC Santa Barbara, Tufts University, and Washington University, are organizing rallies, art installations, and discussions to ignite and stoke the fire of their divestment and climate campaigns. They will share how their campaigns have contributed to the youth climate movement for the last 5 years and why Trump's presidency makes their work more urgent than ever.
Follow their actions and stories at #ClimateLegacy. Updates from the participating campuses will be shared on the Better Future Project Facebook Page and lay the groundwork for an explosion of stories and action on Saturday the 18th - all united by the question: "What will be our #ClimateLegacy?"