May 31, 2017
Oregon Youth are Taking on the Climate Crisis
Just weeks before the People's Climate March, youth from across Oregon gathered at the state capitol to ask their legislators to take action on climate.
Right now a bill in the Oregon legislature called the Clean Energy Jobs Bill would put a decreasing limit on climate pollution, make polluters pay for their pollution, and reinvest that money into a clean energy transition focusing on low-income and rural communities and communities of color.
The Youth Lobby Day was a full day of action for the new student lobbyists. The day started off with an in-depth review of the policy, an overview of the capitol layout, and a peer-led testimony training. After the training, the students were introduced on the House of Representative floor by their local Representatives. Throughout the day 46 students met with 34 state legislators. The students also dropped off over 1,000 paper petitions to 72 offices, including Governor Kate Brown's office.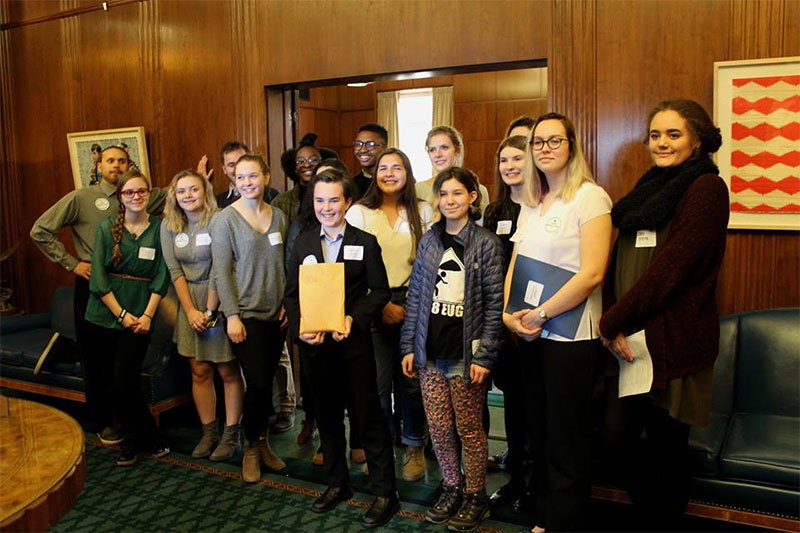 The day was an opportunity to introduce young people from around the state to the legislative process, empower them to take action on climate, and build a community for youth climate advocacy in Oregon. Young people have a particularly important voice as our generation is the most affected by climate change. People around the world and in the United States are already feeling the impacts of climate change and we need to act immediately to avoid the worst impacts.
Unlike politics, science has predictable, physical limits. The consequences of exceeding those limits are tangible. Oceans will continue to acidify and negatively affect coastal fisheries. Storms will intensify and destroy our homes. Droughts already impact our food supply. This generation does not have the luxury to wait.
Unlike politics, science has predictable, physical limits. The consequences of exceeding those limits are tangible.
For young people across Oregon, the decisions made this legislative session affect the rest of our lives. A recent report from Demos and NextGen Climate found that without action on climate change, a person our ages, 23, will lose $100,000 in lifetime income. The decisions made by our current leaders will affect whether or not we choose to have families of our own.
The Youth Lobby Day is just one example of how youth are taking action. Across the nation, youth are leading the movement for climate justice. On April 29th, over 20,000 youth advocates joined the People's Climate March as part of the "Guardians of the Future" bloc.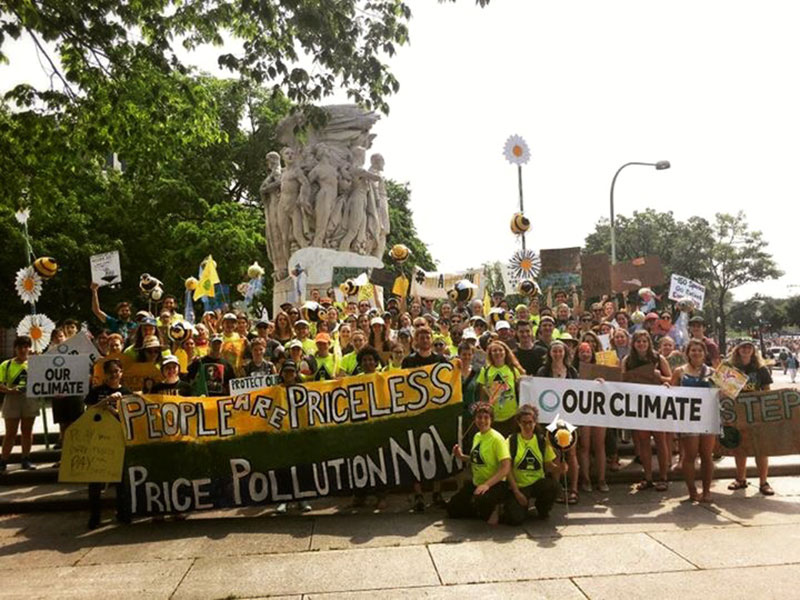 In a sister march in rural Oregon, a local youth activist Claire Pryor spoke in front of over 1,500 marchers. She explained that "[The climate crisis] is more than [terrifying]. This crisis gives [her]—and other youth—the chance to fight for the world we want to live in. Because it's our future that is at stake, we have a pretty important place in this process." Our Children's Trust is taking this fight from the streets to the courtroom. Twenty-one youth plaintiffs are suing the federal government for infringing upon their constitutional right of life, liberty, the pursuit of happiness, and property because of its inaction on climate.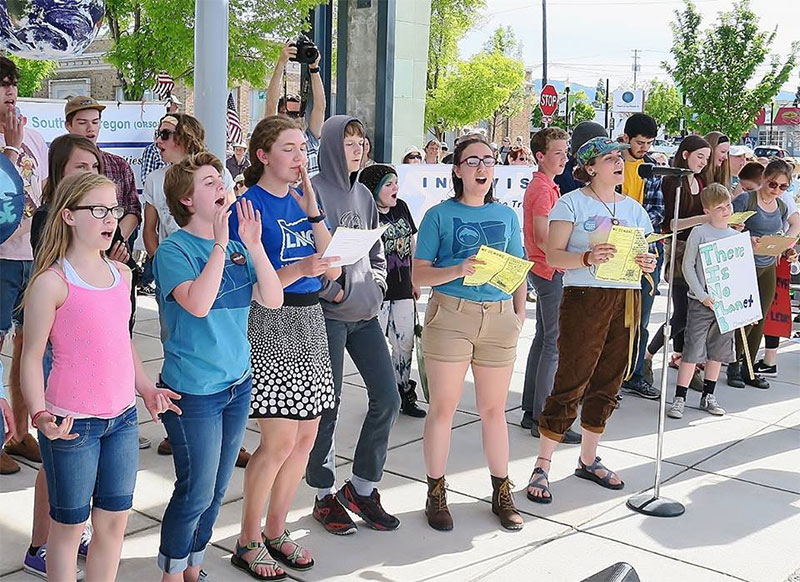 "Because it's our future that is at stake, we have a pretty important place in this process." —Claire Pryor, Oregon youth activist
The climate justice movement is growing and our movement only becomes more powerful when youth stand in solidarity with other impacted communities, including people of color, indigenous communities, farm and forest workers, low-income communities, and more. Young people have intersecting identities that often bring them to this fight in the first place. Building and amplifying the intersections of the climate justice movement is necessary to build the future we need and deserve.
A single Youth Lobby Day in Oregon may seem small. Within the context of this entire movement, the Youth Lobby Day was an opportunity for young people around the state to build skills and develop relationships that will lead our state forward in the fight for climate justice.  
"There are so many young people wanting to create change, and together, we have a powerful voice," remarked Kayla Fennell, a senior at Ashland High School who attended and helped plan the lobby day. As young people, we need to continue creating opportunities for other people our age to come together to fight for solutions to the climate crisis.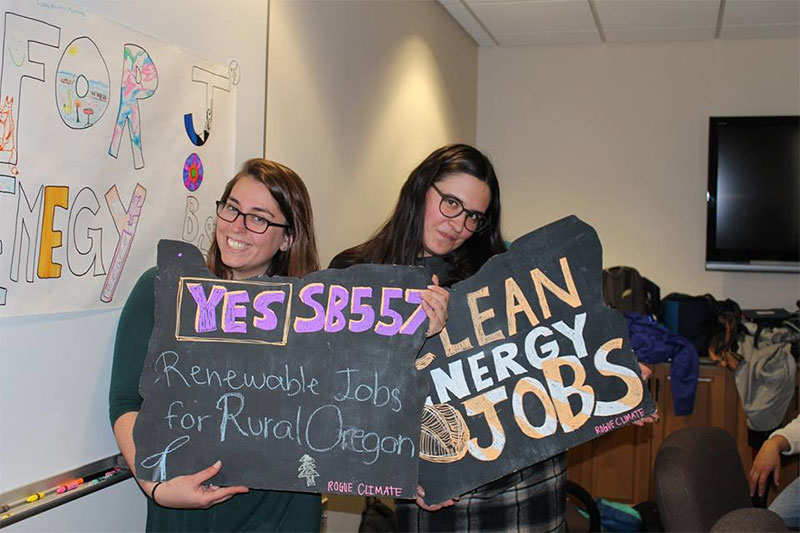 Cassidy Jones (right) lives in Portland, Oregon and works as the Program Director for Our Climate, a millennial-led organization that mobilizes and empowers the generations most affected by climate change to pass inclusive, science-based climate policy through creative civic engagement.
Allie Rosenbluth (left) lives in southern Oregon and works as a Community Organizer at Rogue Climate, a grassroots organization that focuses on bringing communities together to support practical solutions to climate change that will result in cleaner energy, sustainable jobs, and a healthy environment. Allie advocated for climate action throughout high school and college and is passionate about developing young voices in the movement.