Thank you for your interest in becoming a member of Power Shift Network (PSN)! PSN is a decentralized network composed of organizations run by young people and campaigns that support youth organizing. Network Member Organizations are working to combat climate and environmental injustice, stop dirty energy projects, divest from fossil fuels, fix democracy, and build the just, clean-energy powered future young people need. We understand that these issues are deeply interlinked, and we believe that we can better tackle them as a coordinated network. To view the membership benefits of joining PSN including but not limited to mentorship, fiscal sponsorship, and trainings, please visit our Resource Guide.

As a new member, we will add the point person specified below to our online Slack community and email lists to receive and participate in Network-wide communications and updates. We also require member organization representatives to attend in-person PSN meetings and convenings if you are able (PSN will help mitigate and cover any financial barriers). Failure to follow these requirements, or lack of ability to communicate with your organization, may result in removal from the Network.

We encourage you to review our mission, vision, and values here
Baseline requirements for becoming a Member Organization are that a member org: 
- represents 5 or more people
- commits to the Network's mission, vision and values
- embraces the Network's guiding principles centered on a justice and anti-oppression framework

***PLEASE NOTE: PSN has decided that we are currently only accepting organizations that are:

- majority Gen Z led OR multi-generationally led OR led by folks that are living in places directly and immediately affected by climate change, environmental injustice, & fossil fuel extraction (ie., fenceline or frontline communities) 

AND one or more of the following:

- Indigenous, Black, and/or POC led (i.e., leadership that is NOT majority-white).
- multi-issue / multi-struggle focused, particularly, those focusing on migrant justice, international solidarity work, mutual aid, healing and reproductive justice, movement support work.
- located in the Southwest (NM, UT, AZ, NV, West Texas), Southern California, Southeast (East Texas, Georgia, Louisiana, Alabama, Florida, Kentucky, Mississippi, Tennessee, North Carolina, South Carolina), Hawaii, Alaska, Appalachia, as well as the U.S. territories including American Samoa, Guam, Puerto Rico, and the U.S. Virgin Islands ***

If you have any questions about membership, reach out to Kayla Soren at kayla@powershift.org.
Power Shift Network Members are...
Working on the most important issues facing young people today.
Out front driving the movement for climate justice.
Grassroots community groups, small campus clubs, big well-connected NGOs, and everything in between.
Diverse, welcoming, and collaborative.
Smart, strategic, and passionate.
Powerful af.
Power Shift Network Members get...
Access to a variety of resources to grow your organizing skills, including trainings, members-only gatherings, strategy calls, and more.
The ability to make connections with activists and organizers around the country working on interconnected issues.
Opportunities for individual mentorship and leadership development.
A vibrant network of collaborators to help you shine a light on your brilliant work and amplify your impact.
We can't wait for you to join our community!
Member Spotlight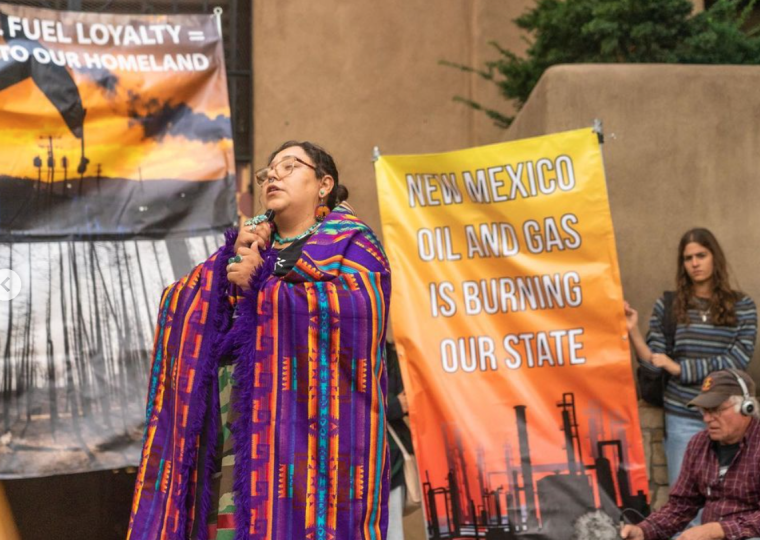 YUCCA
YUCCA is part of the youth-led movement that is igniting all over the world to fight for a livable future. They are also a part of the social, economic, and environmental justice movements of northern New Mexico. They work intergenerationally, cross-culturally, and intersectionally. They align with all struggles for liberation across the world and actively work to combat all forms of oppression including a lot of their recent work around addressing false climate solutions.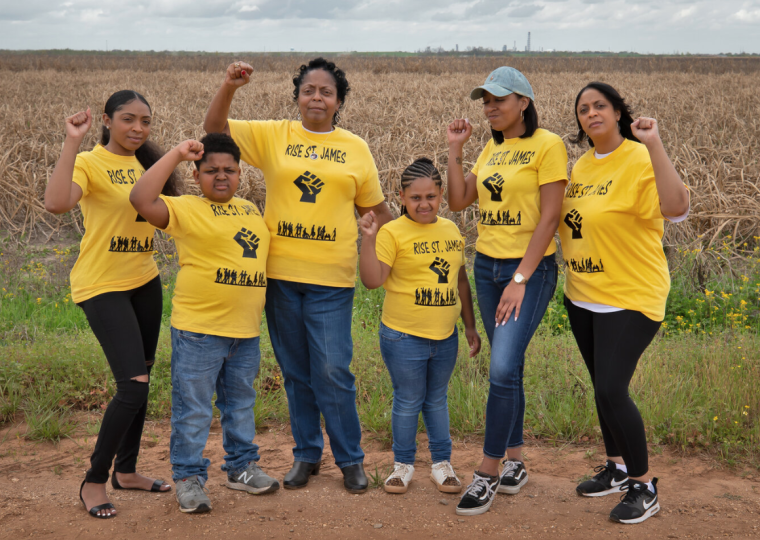 Rise St. James
Rise St. James is a faith-based grassroots organization that is fighting for environmental justice as it works to defeat the proliferation of petrochemical industries in St. James Parish, Louisiana. Led by Sharon Lavigne, 2021's Goldman Environmental Prize winner, Rise St. James galvanized community opposition and successfully defeated the construction of a $1.25 billion plastics manufacturing plant in 2019. The group is currently fighting to prevent Formosa Plastics from building a massive multibillion-dollar plastics plant in the parish.